Holy shit, I am blogging. It seems I may have taken such a long hiatus from this blog that I, um, missed a WHOLE SEASON OF THIS YEAR. This shall be known as The Year That Spring Did Not Happen On The Harris Family. It was brought to my attention that I haven't blogged since the dead of winter, and so I am all set to remedy this situation. With pictures! And boring updates! I could spout off the same old, tired "We've had SO much going on, I just couldn't blog." But that isn't true, not really. I've just kinda...been....I don't know. Busy? Kind of, a little bit. But more than that I think I've just got more on my plate every day than I used to have. Finding that ever elusive "balance" has proven harder and way more challenging than it used to be, what with two actual kids, not a kid and a baby anymore. And keeping up with those kids, and the house, and cooking, and carving out some me time for workouts and friends. So while I am shifting things around and putting things in their places and rearranging life like a Rubik's cube to make everything just FIT, dammit, I will at least throw you some photos and get you up to speed on the happenings here.
-THIS happened. I don't really want to talk about it right now.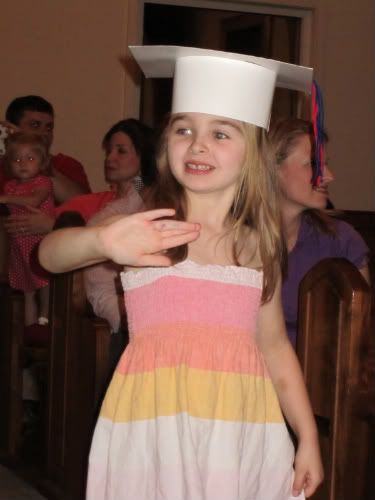 My BABY. Is a Pre-K graduate.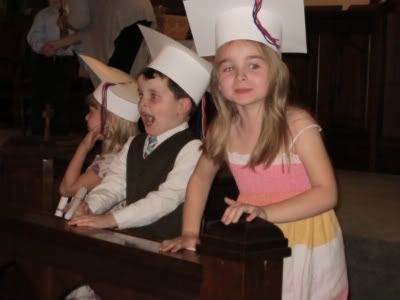 She was so excited, and felt like the occasion called for a celebratory dance. 'Cause those two years of preschool were HARD, y'all.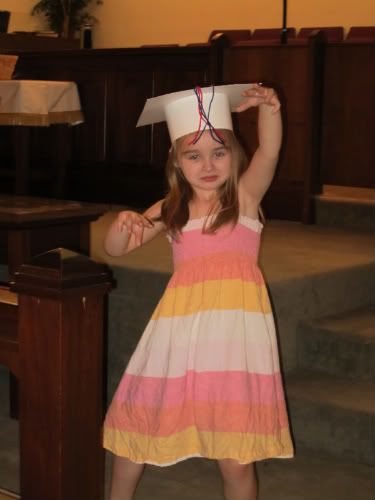 Next stop: Kindergarten. But only after we have on hell of a summer. I want it to be full of just fun stuff...the pool, friends, books, art projects that make a mess, and probably lots and lots of glitter. We will deal with kindergarten when it gets here. But for now we are enjoying the sun and laid-back-ness that summer has brought with it.
-The husband and I took a trip! The first travelling we have done alone since we had Charlie. And it. was. GLORIOUS. Three nights in Vegas was just the break we needed, and it made me oh so appreciative of the semi-quiet life I lead back here in the middle of nowhere.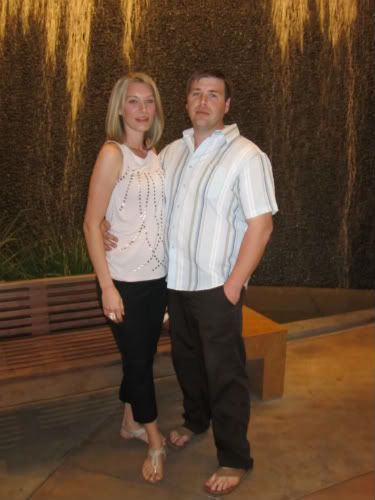 -Recital. Or more accurately, Ella's first and last dance recital. She is adamant that she does not want to take dance lessons again this fall, but you could have fooled me because this girl had the time of her life at the big show last week. Girlfriend was in seventh heaven with all of the sparkly costumes and tons of makeup and being the recipient of large bouquets of flowers.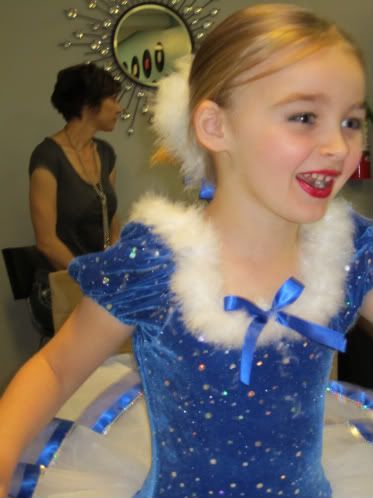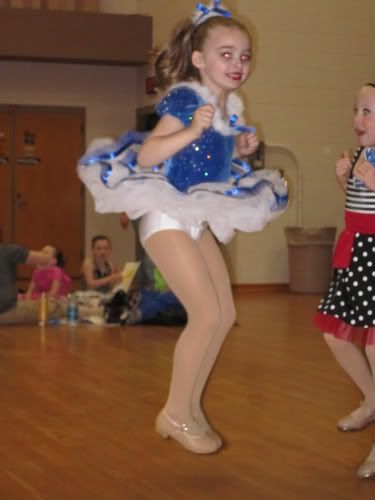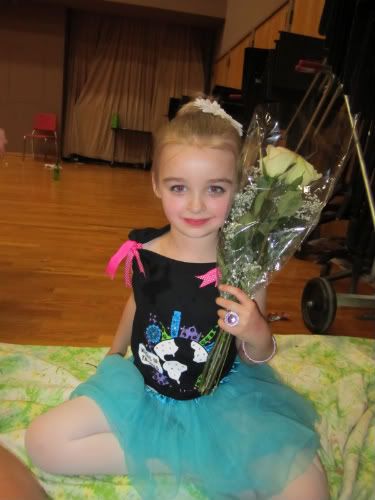 She tapped and twirled and waved to us from the stage and danced her little heart out and had fun doing it. So I guess this year was a success, even if she didn't find dancing to be her "thing".
And now it is officially summer, which means the sprinkler and slip-n-slide have been christened, lemonade drunk, delicious summer food grilled on the deck while the grown ups sip ice cold beer. Everything in my house is beginning to smell like sunscreen and fresh-cut grass, and I love it. I have a feeling this is going to be a fantastic summer. And if you need me? I'll be outside playing with the kids, getting soaking wet with the hose, and probably laughing.