There is this amazing park about 10 minutes from our house, and the best part about it is the splash pad! Ella loves this place, and I love it because I don't have to chase her all around the park. We took our neighbors, Mandy and Michael, there with their son, Cooper, yesterday afternoon. Cooper and Ella are best friends and play together every day, and they had so much fun yesterday in the water!
They ran around like maniacs from the moment we got there!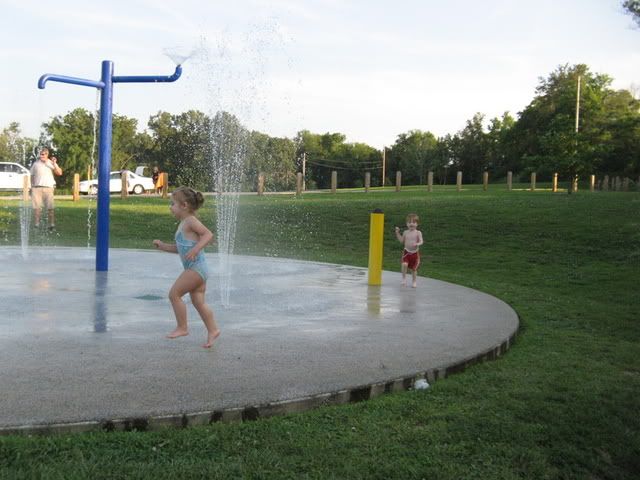 Ella telling Cooper what to do. Poor guy!
She loves the water.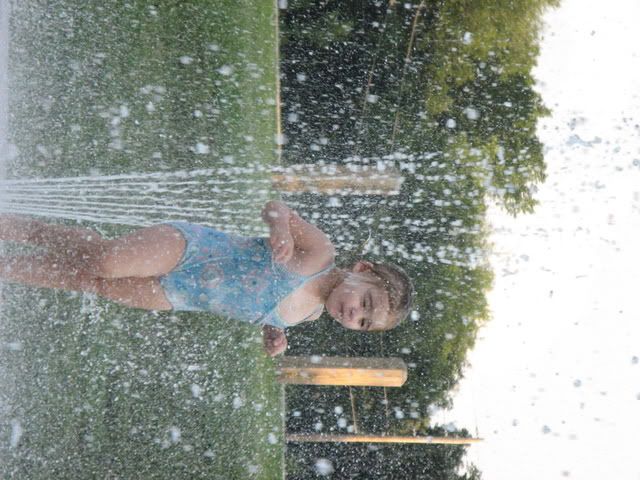 Some really cool glasses that she found there. Hello, Elton John!
Ella and Cooper at the Mexican restaraunt afterwards. They stole ALL of the cheese dip bowls from us, haha!