Our scanner crapped out on us, so I had to take a picture of the pictures. So, needless to say, they're not the best quality. But you get the idea!
Profile
Foot
3D pictures...he had his arms crossed like this the whole time.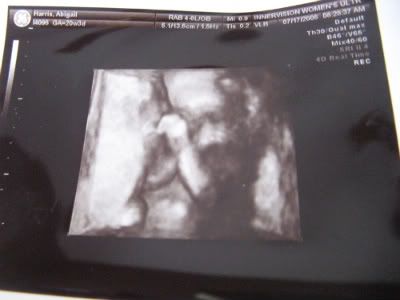 The tech tried to adjust the picture so we could see "through" his arms in front of his face, and it worked, kind of. Looks a little bit skewed, but there is his face!