Ha! Anyone who saw the inner workings of the birthday party knows that it was anything BUT an extravaganza. It was more like, "Hmmm, let's send out some Evites, since I can do that without getting my pregnant self off of the couch, and then we can run by the party store and let Ella pick between mermaid, princesses, or mermaid princesses for the theme. And by 'theme' I mean the plates." The grandmas made some food, I slapped a cake-mix cake together, and we invited a bunch of family and friends over to celebrate Ella's third birthday. The kids had fun ingesting large amounts of sugar and then running around like mental patients on the loose, and it was a blessedly easy party to throw together, semi-spur-of-the-moment. I'm just glad it's over and done with a full month before her actual birthday and my due date so that I am not laid up in the hospital for her party on the off chance that I go into labor on time.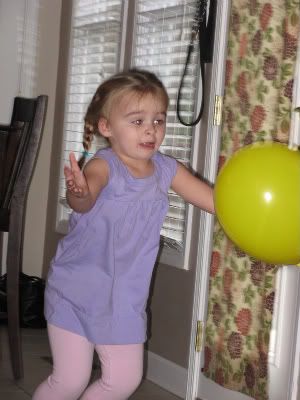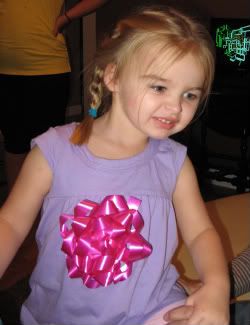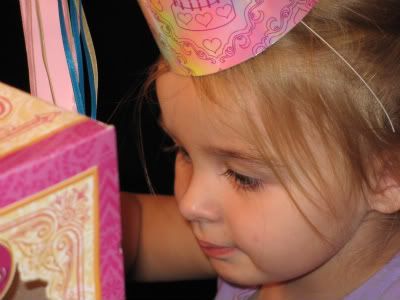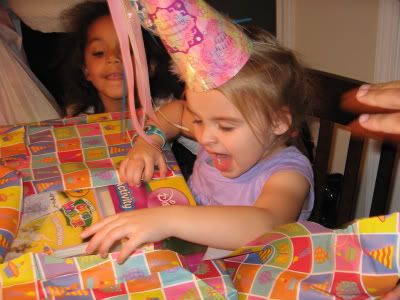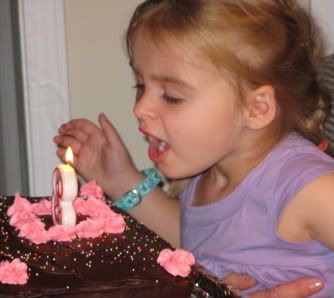 Umm, next year I am inviting over just a few kids, and giving them candy, cupcakes, and lollipops, then letting them jump from the big chair to the ottoman. This was the big hit of the party. Go figure.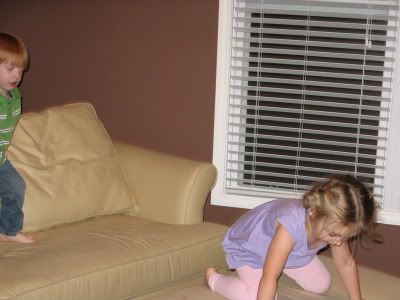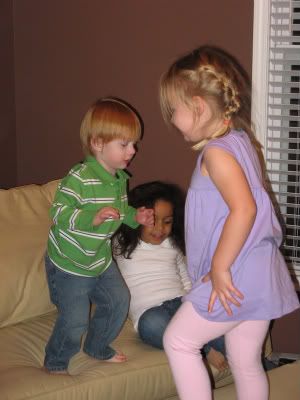 Happy 3rd birthday, sweet Ella. I cannot believe you are already 3 years old, it has gone by excruciatingly fast. We are so proud of you and I have loved (almost) every minute I have spent with you over these last few years.