There are lots of reasons that I feel blessed on a daily basis, but there are a few that stand out and are constant sources of joy in my life. Blahbetyblah cheesy cliche about being thankful blah blah blah.
- My kids. Of course. I feel so privileged to be able to be at home with them and watch them grow and change every day and slowly turn into the amazing people they will be one day.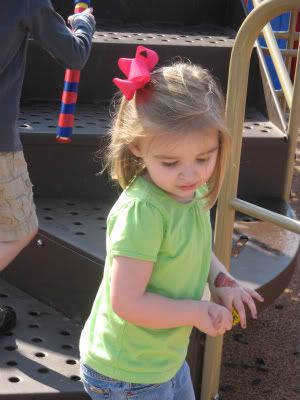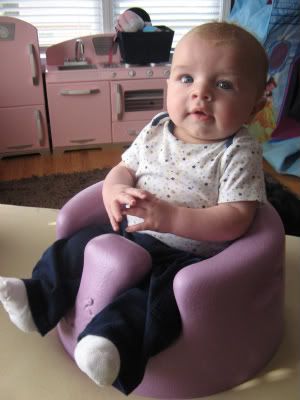 - My family. We are quite possibly the most functionally dysfunctional group of people that I know, but love every one of them and wouldn't want any of us to be any different. Well, maybe Clay could stand to change a bit, but that's another post.
Ella and Nevaeh having a picnic.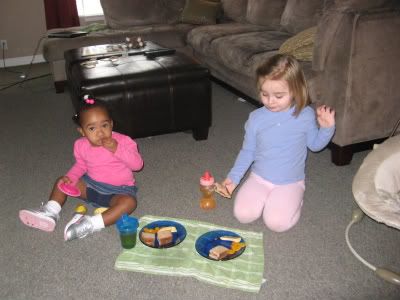 - My friends. I am lucky to have lots of different kinds of them: The Mommy friends that offer support and friendship not only for me but for Ella, the Single And Childless best friend who gives me exciting stories to listen to all about her fabulous life and adventures, the Mommy Friends Who Just Became Mommies, because it reminds me how sucky those first few weeks are when having a baby and it makes me thankful that I'm done with that for now. Just kidding. But not really, because I really hated those first few weeks of newborn hood.