It seems like Halloween/Fall always kicks off a neverending chain of parties and events when you have kids. I LOVE doing all of these things, but it can get exhausting, especially being eight months pregnant. So, we already did the pumpkin patch, next up: Moms Group Halloween party. One of the moms in my group owns a local dance studio, so the party was held there this year. What a great place for 20 kids to run around and be crazy! Ella had a blast and was on a complete sugar high when we left. I was surprised when she actually asked to go upstairs and take a nap after we ate lunch.
Introducing the "My Mom Is 8 Months Pregnant And Threw Me In Some Leggings And A Tutu" Halloween costume. I'll do better next year.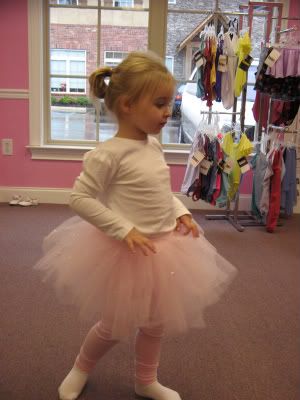 Some arts and crafts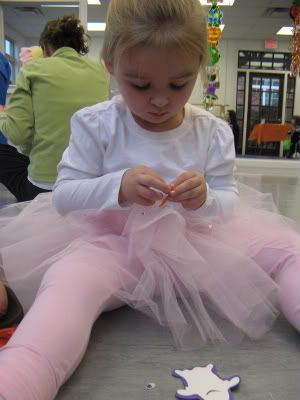 Most of my pictures look like this when trying to photograph a 3 year old in a room full of 20 kids and candy:
Examining the loot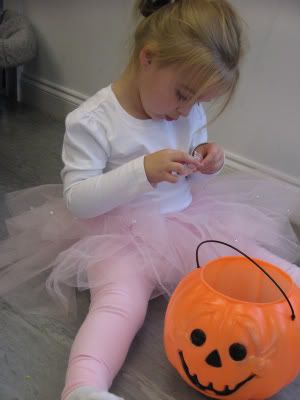 Take 58 of group picture (my favorite part are the moms frantically racing out of the picture, except the one who just laid on the floor):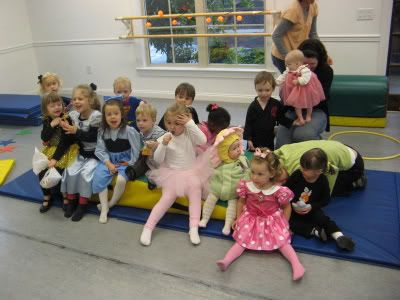 One more party checked off the list. Up next: Fall Festival this weekend if it's not raining, then actual trick or treating. Then birthdays, Thanksgiving, Christmas stuff, blah blah blah. Oh, and a baby somewhere in the middle of all of that.