Ella found one of my old photo albums this morning, so we flipped through it for a little while and she got a huge kick out of seeing Mommy "look funny", as she put it. I've glanced at these pictures now and again when I'm cleaning out the closet they sit in, but it's been a LONG time since I saw them, and I found myself thinking things about them that I never thought before. Whereas before I may notice someone else's cute dress or comment on how YOUNG we all looked, now I have a different commentary running through my head.
"Sitting around drinking BEERS! With no kids screaming for us or spitting up on us! And we have on CLEAN CLOTHES!"
"Who did I think I was, having time to actually FIX my hair? I remember when I had long hair and I used no fewer than about 5 tools to get it to look that way. Now I have two tools: A towel and a hair rubber band."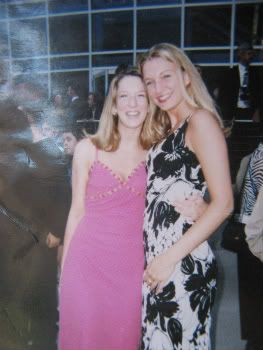 "More lap sitting, for some reason. And clean clothes! And actual TIME to just do nothing but sit on Mikan's lap!"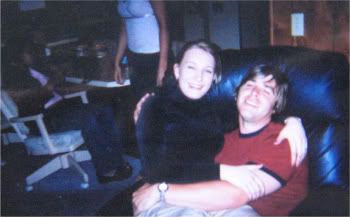 "Again with the insane amount of time to do hair and makeup. And a dress that color (or size) could never be worn now because it would show the peanut butter and baby puke too much."
"An ironed shirt! And lipstick that surely took more than 1.2 seconds to apply. Hell, LIPSTICK AT ALL!" (sidenote: did Mikan think he still lived in L.A. with that hair? Good Lord.)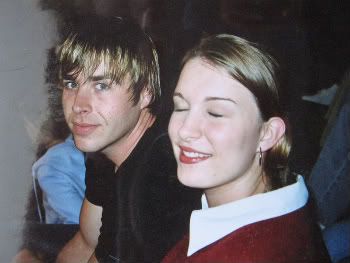 "I was out AT NIGHT! With real live other people! And clean clothes and HAIR!"